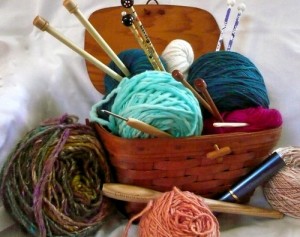 Mimi's Needle Basket  carries lots of great things, such as ChaiGoo interchangeable needle sets, Wool Tree Mill lucets — and Fix-A-Stitch, of course!
They recently shared with us Mimi's fall fiber fest schedule:
If you're in the area, we do encourage you to stop by and say hello! And if you're not in this neck of the woods, what fiber festivals are you looking forward to this year? Let us know, and we'll spread the word!
We are THRILLED that Loop Knitting is hosting an Instagram contest — with Fix-A-Stitch as the prize! Get all the details here: http://www.loopknitlounge.com/2014/06/fix-a-stitch-to-the-rescue/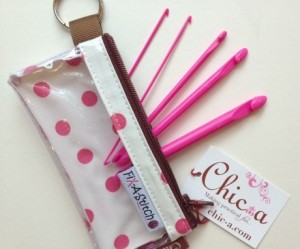 We had a wonderful time at The National NeedleArts Association's Summer Trade Show in Indianapolis. Our new limited-edition keychain zipper bags, specially designed JUST for Fix-A-Stitch by Chic-a, were quite the hit! Not only do they keep your Fix-A-Stitch set safe and sound right on the strap of your favorite knitting bag, they're also handy to link onto your purse to hold mints, shopper loyalty cards, etc.
Supplies are limited, so ask your favorite local yarn shop to order some today! Retailers that are already carrying these darling bags in-shop (and in some cases, online) include: