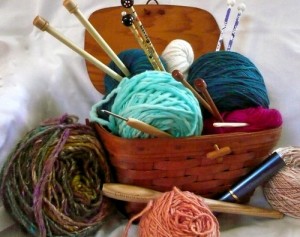 Mimi's Needle Basket  carries lots of great things, such as ChaiGoo interchangeable needle sets, Wool Tree Mill lucets — and Fix-A-Stitch, of course!
They recently shared with us Mimi's fall fiber fest schedule:
If you're in the area, we do encourage you to stop by and say hello! And if you're not in this neck of the woods, what fiber festivals are you looking forward to this year? Let us know, and we'll spread the word!